Tono Frost 593 is a pre-inhibited propylene glycol, used as an industrial coolant, antifreeze heat transfer agent. The inhibitor package is designed to protect brass, copper, solder, steel, cast iron, aluminium and other metals commonly found in industrial cooling and heating systems.
The effectiveness of Tono Frost 593 in preventing corrosion has been proven in extensive laboratory and in actual service tests. Using TONO FROST 593 for heat transfer applications instead of brine solutions or uninhibited propylene glycol reduces maintenance costs and improves heat transfer efficiency and equipment life.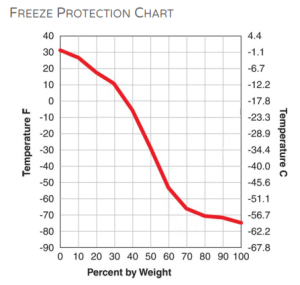 Tono Frost 593 helps save upto 2-4% against normal propylene glycol quantity required for desired freeze protection.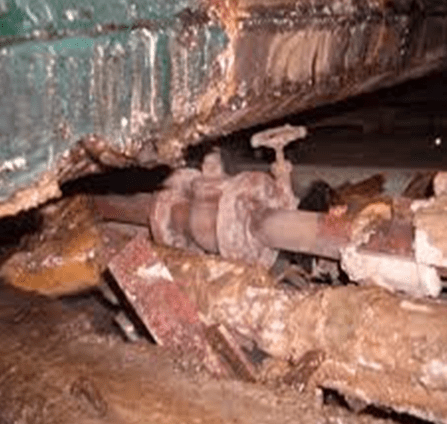 Tono Frost 593 does not oxidize to form highly corrosive organic acids and thereby do not lead to corrosion of metal, pitting, pinhole and stress cracking.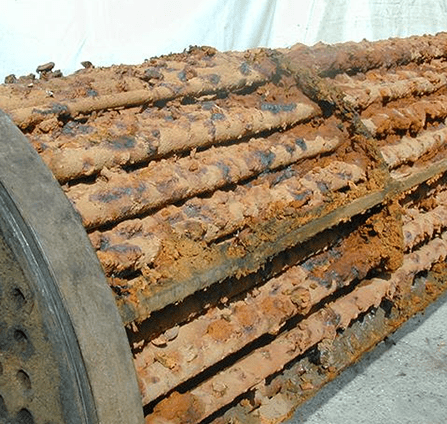 Tono Frost 593 protects water based HVAC systems from freezing, corrosion and bio-fouling.
Key Features and Benefits
Pre-Inhibited for corrosion prevention
NAP (Nitrite Amine Phosphate) free
Extended Life Coolant (ELC)
Added preservatives for longer shelf life
Compatible with hoses and rubber fittings
Does not scale with hard water
Non-toxic for F&B applications
Eliminates need for SCA (Supplemental Coolant Additive)
Does not contain silicates which causes aluminium heat rejection losses
Non foaming nature – reduces nucleate and hot spot boiling

Beverages and Juices
Breweries and Distilleries
Heating and Cooling Systems
Snow Melting and Refrigeration
Dairy and Ice Cream
Packaged Food Freezing
Ice Skating Rinks
Vegetable Oil Industry
Fish Processing Units
Pharmaceuticals and Bulk Drugs
Ice Manufacturer
Cold Storage Systems
Old System
Un-inhibited brine or glycol must be descaled online/offline and passivated prior to dosing of Tono Frost 593.
Contact your nearest CSL Representative to dilution recommendations.
New System
Prior to addition of Tono Frost 593, a thorough pressure test must be completed. New systems contain many impurities and foreign matter like dirt, grease, soldering deposits and can degrade properties of coolant. It is important to clean and passivate the system.