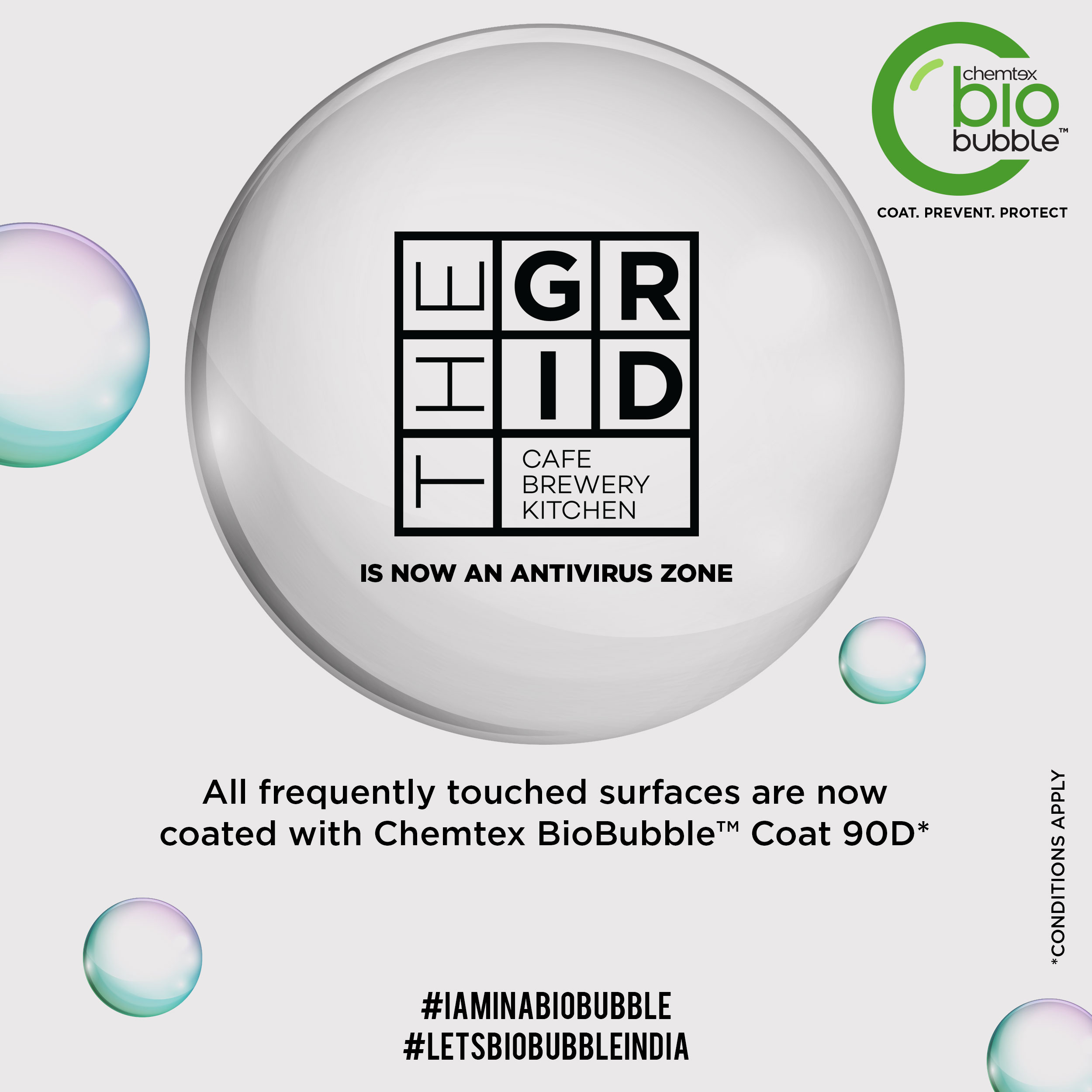 City's First Gastro Brew Pub Now in a BioBubble
Widely popular for its brewed in-house beer, food, music, vibes, and everything in between, the precious treasure of Central Kolkata has settled for the best sanitization service in town, Chemtex Antimicrobial Coating Service to eliminate the fear of cross transmission of virus among visitors and employees.
All touch points right from entrance door, table tops, chairs, bar counter to staircases, railings, glass surfaces, washrooms and all other surfaces are now safe from germs attack for the next 90 days, courtesy Chemtex BioBubble Antimicrobial Coating.
What is Chemtex BioBubble Antimicrobial Coating?
Chemtex BioBubble Service is a long lasting antimicrobial coating service which eliminates the need of daily disinfection and rather takes a preventive approach to prevent surface based cross transmission of diseases for 90 days on each application.
Thanks to digital platforms which helped us to reach them. And upon agreement, instant service was deployed.
We also provide 90day antimicrobial coating service for commercial and residential plots, 100 times more effective than regular sanitization services.