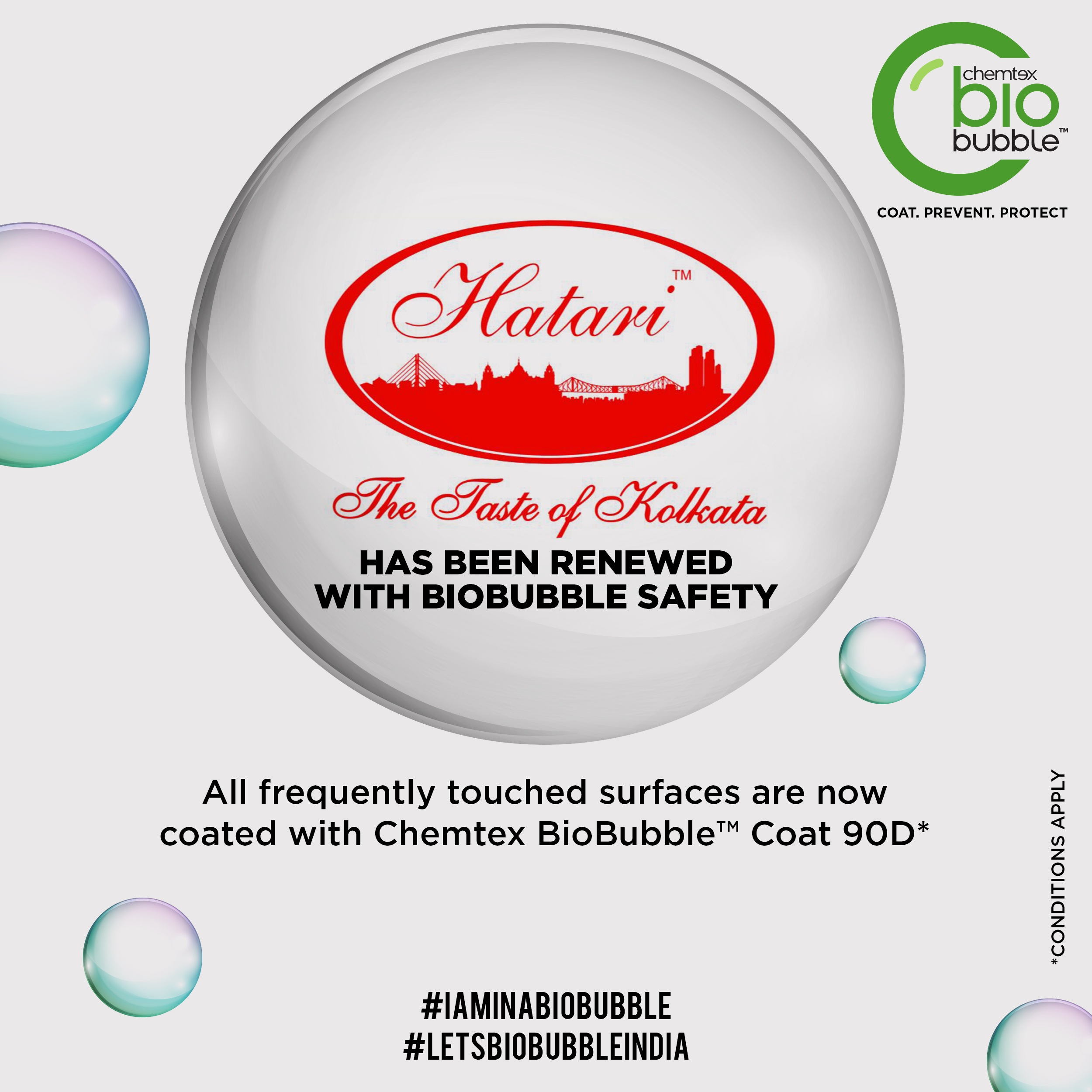 Your safe dining experience has now extended with every outlet has again been protected with Chemtex BioBubble Antimicrobial Coating. All their table tops, chairs, food counter, outdoor and indoor seating benches, washrooms and all other frequently touched surfaces are now safe from germs attack for the next 90 days, courtesy Chemtex BioBubble Antimicrobial Coating.
What is Chemtex BioBubble Antimicrobial Coating?
It is a Retentive Silane based long lasting antimicrobial coating service which when applied, kills all surviving germs and pathogens on contact and prevents surface based cross transmission of diseases. It protects surfaces for straight 90 days on single application, discarding the need for daily disinfection. The formulation used is 100% organic, safe and non-toxic.
Thanks to digital platforms which helped us to reach them. And upon agreement, instant service was deployed.
We also provide 90day antimicrobial coating service for commercial and residential plots, 100 times more effective than regular sanitization services.