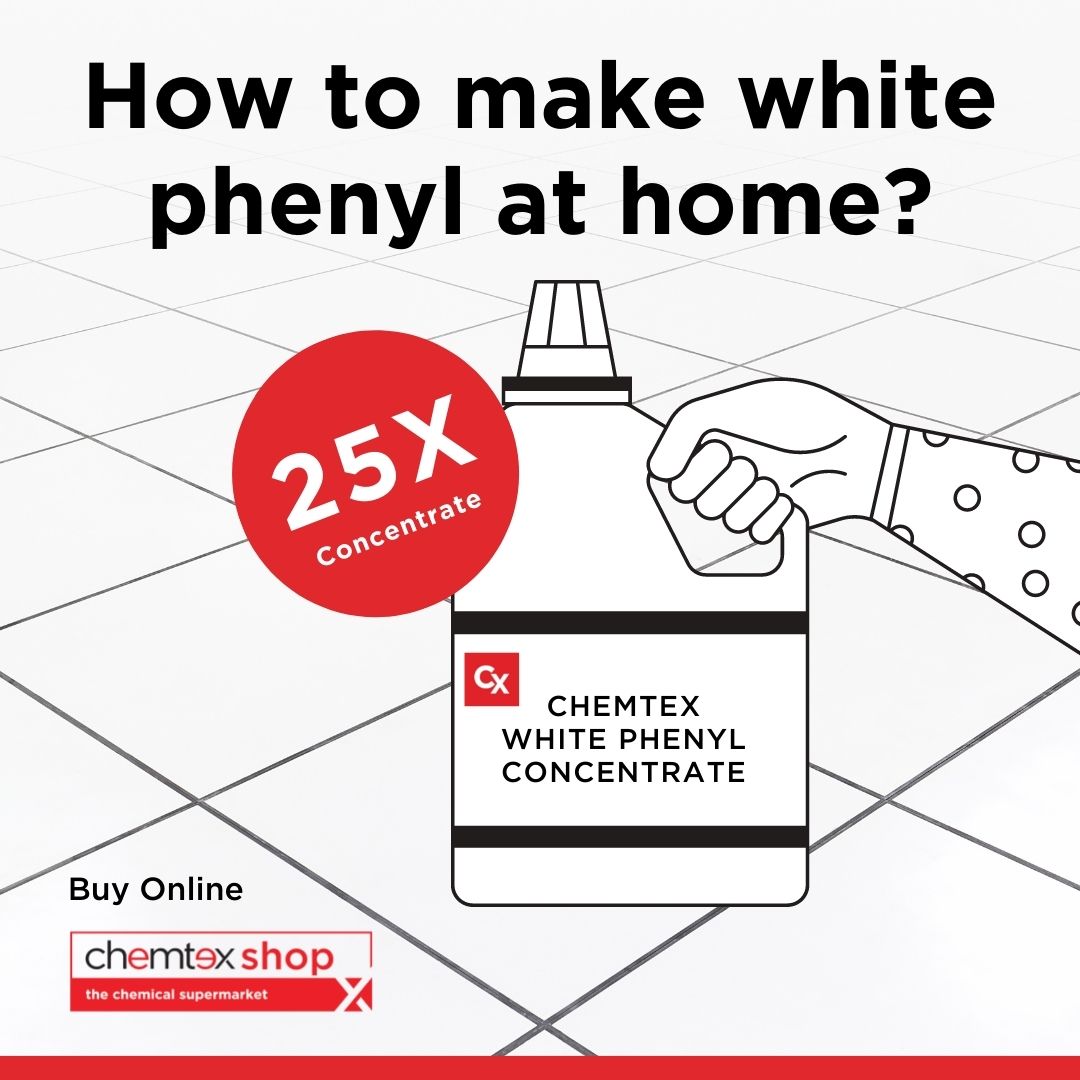 What is White Phenyl?
Phenyl is the cheapest go-to floor cleaner. White phenyl is one of the simplest compounds made by humans. It is also known as 1-phenyl-1,2-ethanediol. Post pandemic, with the increase in the awareness of health and hygiene among people, the demand for cleaning liquids like phenyl has increased. White phenyl is the most common and widely used for drainage systems, toilets, floors. It is effective against microorganisms of widely varying types.
How to make white phenyl?
There are a handful of raw materials required. Requirement depends on the specific type of phenyl. Mainly, Caustic Soda, Pine oil, Citronella, and Water.
It is mainly made by using pine oil, emulsifier, and water. An emulsifier allows oil to stably make a solution with water, otherwise, the oil and water continuously separate from each other. A fragrance agent like citronella is also added to the solution and makes it useful for bathrooms, hotels, restaurants, etc.
We have made this whole process simpler with Chemtex CX-WP-P. Just add water to make a white thick emulsion and you are good to go. The product has a good shelf life, and prepare fresh again only use-solution becomes visibly dirty.
Chemtex White Phenyl Concentrate under the brand name of CX-WP-P is a super-concentrated formulation, to be diluted in water in 1:25 ratio for a ready-to-use solution. It is used primarily for cleaning and disinfecting floors and hard surfaces, end-use application areas being hospitals, clinics, veterinary clinics, homes, restaurants, factories, offices, shops, schools, institutions, government, departments, etc. It is very much compatible with bathroom marbles, floors, metals, ceramics, concrete, walls, plastics, granite, cabinet, appliances, etc.
Key Features & Benefits
Super concentrated, just add water
Pine oil acts as a natural disinfectant
Kills 99.9% of germs and drives away mosquitoes, and insects with proper dilution
Ensures no sticky marks on the floors
Safe to use on marbles, floors, and all types of surfaces
Extended shelf life of concentrate
Chemtex Speciality Limited provides high quality perfumed white phenyl concentrate. Our formulation is highly recommended for hard-to-clean surfaces. Our super-concentrated formulation can make phenyl as per your requirements. Our unique formulation concentrate ensures a germ-free environment and can be used for daily purposes.
Our range of ready-to-use household concentrates save your R&D costs, and easy-to-make. Safe & non-toxic for kids and pets. Order online from our Chemtex Online Shop at best prices, with free PAN India delivery.