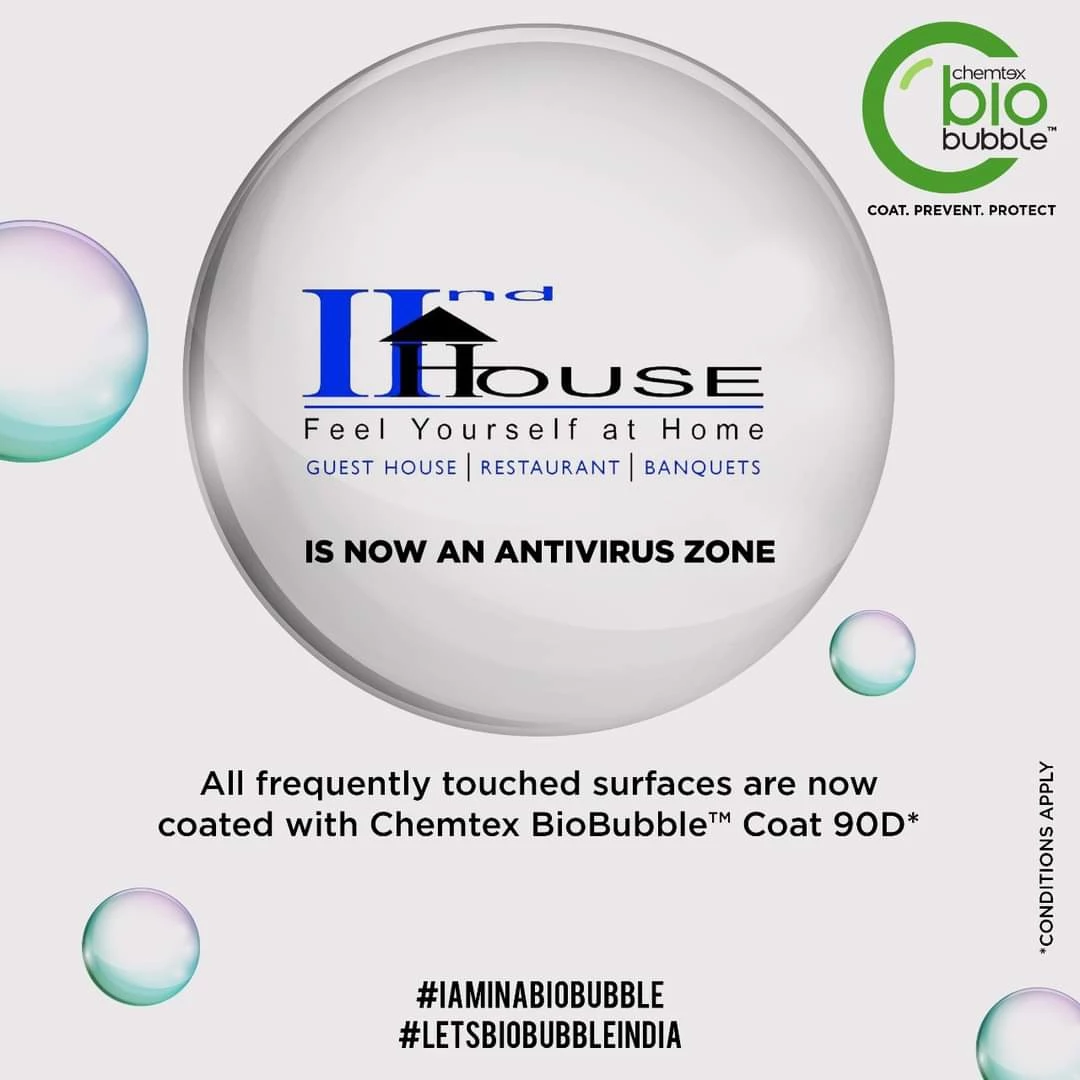 "Let Second House Be Your First Preference for Dining Out"
Visit this amazing Restro bar in town without any fear for its top notch quality of cuisines and liquor. With places gradually opening up, and the persistent fear of the pandemic growing, Second House approached us upon seeing our social media advert of Chemtex BioBubble service.

From furniture, bar, booths, washrooms to the kitchen, everything was covered and protected with BioBubble for the next 90 days.
What is Chemtex BioBubble Antimicrobial Coating?
Chemtex BioBubble Service is a long lasting antimicrobial coating service which eliminates the need of daily disinfection and rather takes a preventive approach to prevent surface based cross transmission of diseases for 90 days on each application.

Thanks to digital platforms which helped us to reach them. And upon agreement, instant service was deployed.
We also provide 90day antimicrobial coating service for commercial and residential plots, 100 times more effective than regular sanitization services.