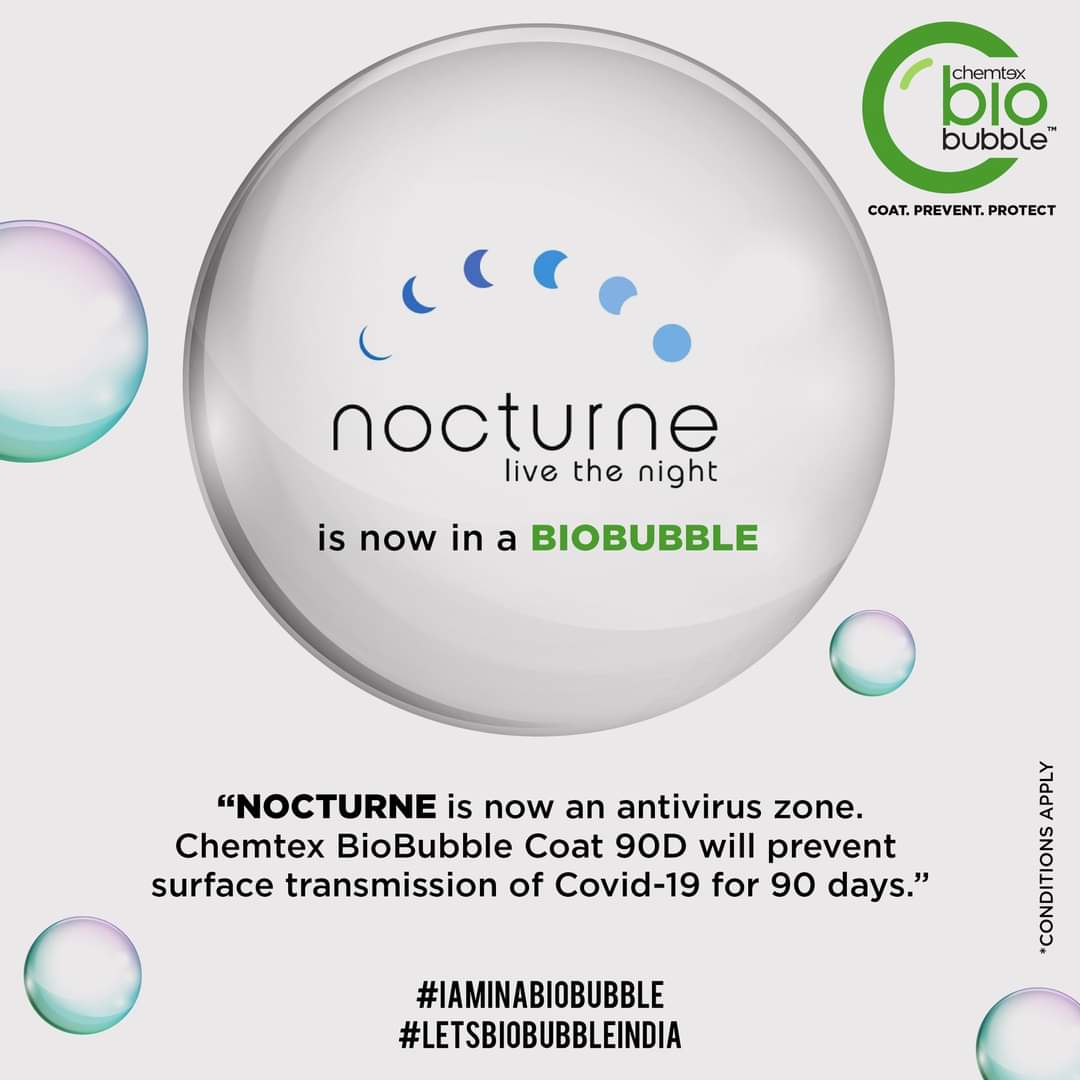 "Live the Night" in a BioBubble!
In view of the current situation, safety is one major issue that every institution is concerned of. Our way of living, working, travelling, relaxing has all come down to new normal. Nocturne, being the best in business was looking for something that would protect its guests from virus spread. Hence, they opted for the best sanitization service in the town.
The Kolkata based Night Club has everything from their Bar Stand, Seats, Chairs, Washroom, Disc, Floor Areas, Doors, Railings and all common touch points treated with Chemtex BioBubble Service.
What is Chemtex BioBubble Antimicrobial Coating?
Chemtex BioBubble Service is a long lasting antimicrobial coating service which eliminates the need of daily disinfection and rather takes a preventive approach to prevent surface based cross transmission of diseases for 90 days on each application.
Thanks to digital platforms which helped us to reach them. And upon agreement, instant service was deployed.
We also provide 90day antimicrobial coating service for commercial and residential plots, 100 times more effective than regular sanitization services.