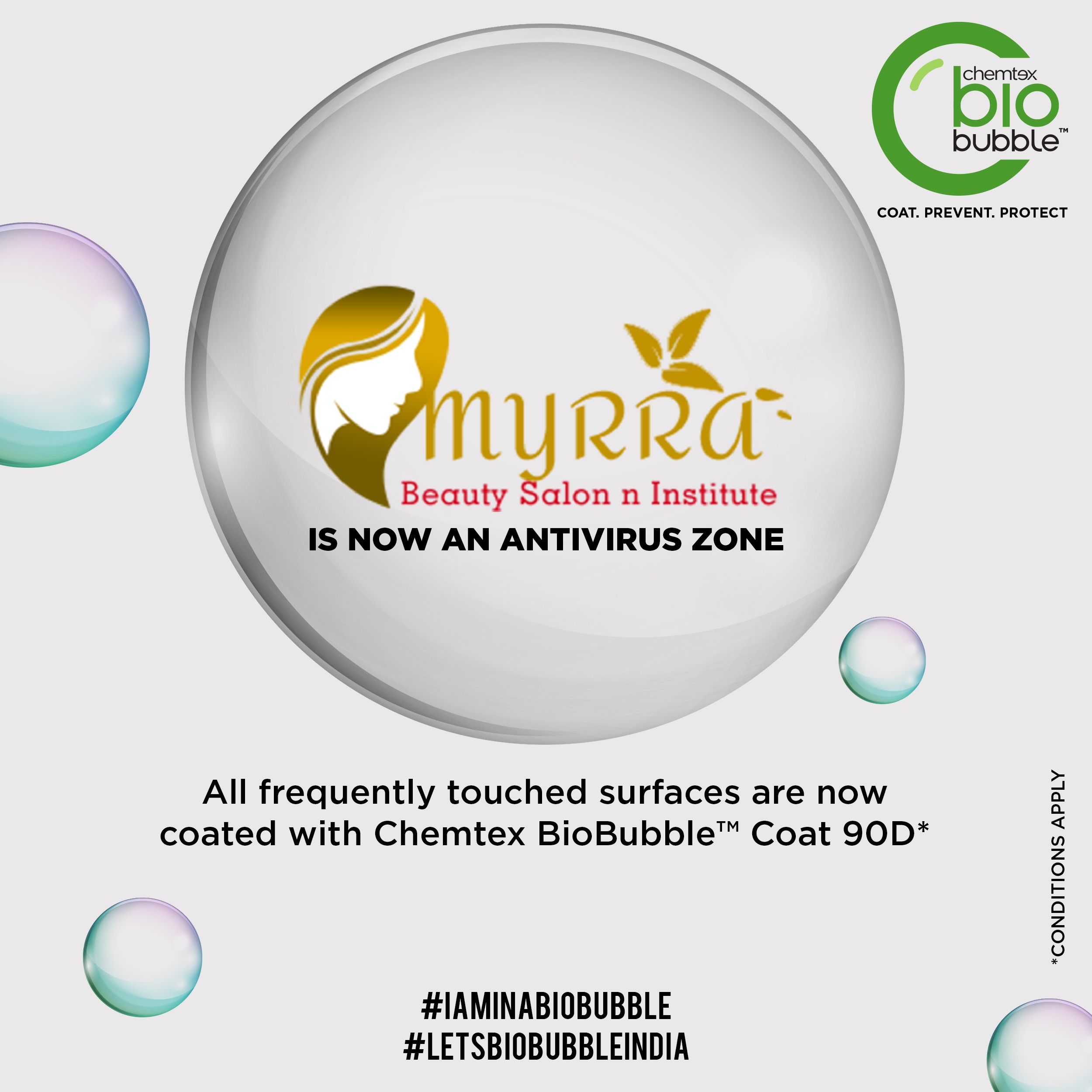 Biobubble is the new highlight of Myrra Beauty Salon
This premier and the finest beauty salon and institute in New Town, Kolkata is pioneer in face and scalp treatment, chemical peeling, microdermabrasion, make-up, spa and ayurveda. All chairs, mirrors, shampoo bowls, nail polish racks along with doors, walls and frequently touched surfaces are treated with Chemtex Biobubble Coat 90D.

What is Chemtex BioBubble Antimicrobial Coating?
Chemtex BioBubble Service is a long lasting antimicrobial coating service which eliminates the need of daily disinfection and rather takes a preventive approach to prevent surface based cross transmission of diseases for 90 days on each application.
Thanks to digital platforms which helped us to reach them. And upon agreement, instant service was deployed.
We also provide 90day antimicrobial coating service for commercial and residential plots, 100 times more effective than regular sanitization services.