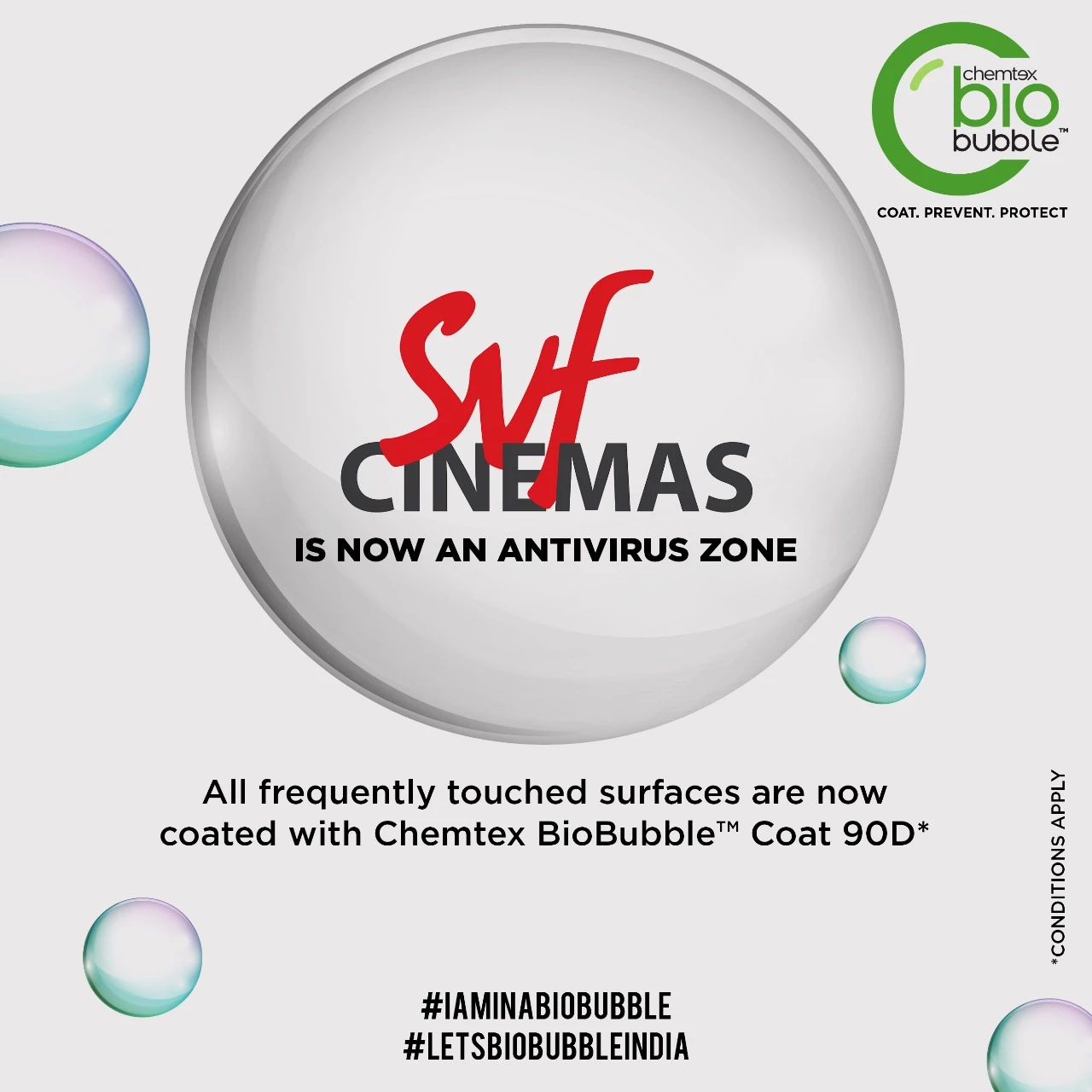 SVF Cinemas is now an Antivirus zone, courtesy Chemtex BioBubble Service.
One of the leading names in movie businesses, SVF has always been innovating and updating technology for their audiences.

This time too SVF Cinemas has gone one step ahead in safeguarding their theatre chain, taking current situation into account as well as their concern for the safety of staffs and audiences.
All their theatres located at Baruipur, Narendrapur, Krishnanagar, Mogra, Jalpaiguri, Giridih, Purulia, Sheoraphuli and Bolpur are now protected from harmful microbial attacks for up to 90 days.
Right from the Surfaces near Ticket Counter Area, Entrance Door Handles, Seats, and Armrests, Legroom, to Screen Areas, Exit Doors and All Other Commonly Touched Surfaces have been treated with Chemtex BioBubble Antimicrobial Coating Service.
What is Chemtex BioBubble Antimicrobial Coating?
Chemtex BioBubble Service is a long lasting antimicrobial coating service which eliminates the need of daily disinfection and rather takes a preventive approach to prevent surface based cross transmission of diseases for 90 days on each application.

Thanks to digital platforms which helped us to reach them. And upon agreement, instant service was deployed across all of their theatres.
We also provide 90day antimicrobial coating service for commercial and residential plots, 100 times more effective than regular sanitization services.