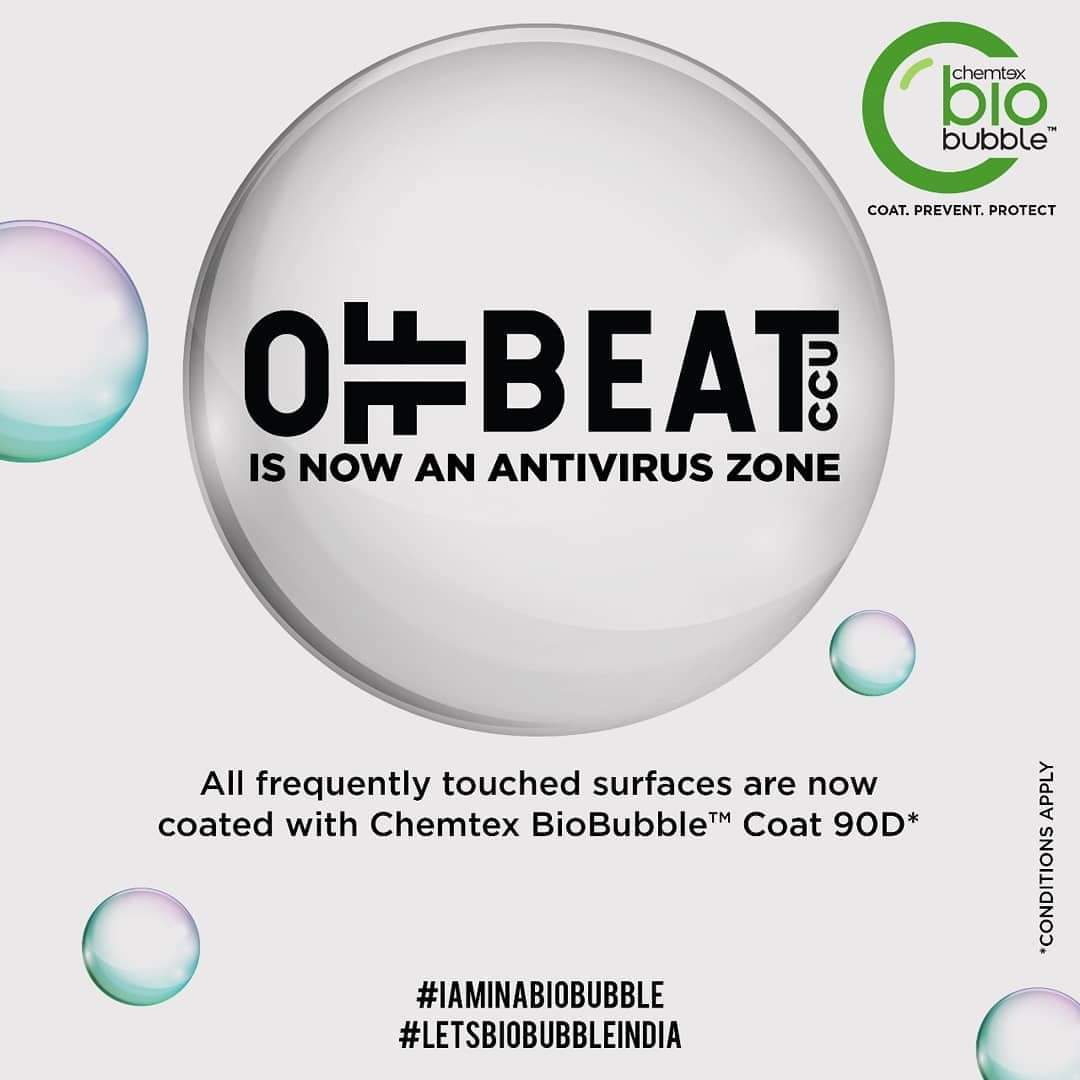 Experience Kolkata like never before!
Get Yourself too Offbeat Now!
Cafe Offbeat is now in a BioBubble!
This Open Sky Rooftop Cafe & Bar is a must visit place for ones who likes hanging out in open air.
Quite popular among the locals for casual dining, parties, meetings and looking at the rush, the management decided to opt for the best disinfection service in town. All their frequently touched surfaces, along with seats, tables, bar counters, kitchen tops have been treated with Chemtex BioBubble COAT 90D.
What is Chemtex BioBubble Antimicrobial Coating?
Chemtex BioBubble Service is a long lasting antimicrobial coating service which eliminates the need of daily disinfection and rather takes a preventive approach to prevent surface based cross transmission of diseases for 90 days on each application.
Thanks to digital platforms which helped us to reach them. And upon agreement, instant service was deployed.
We also provide 90day antimicrobial coating service for commercial and residential plots, 100 times more effective than regular sanitization services.