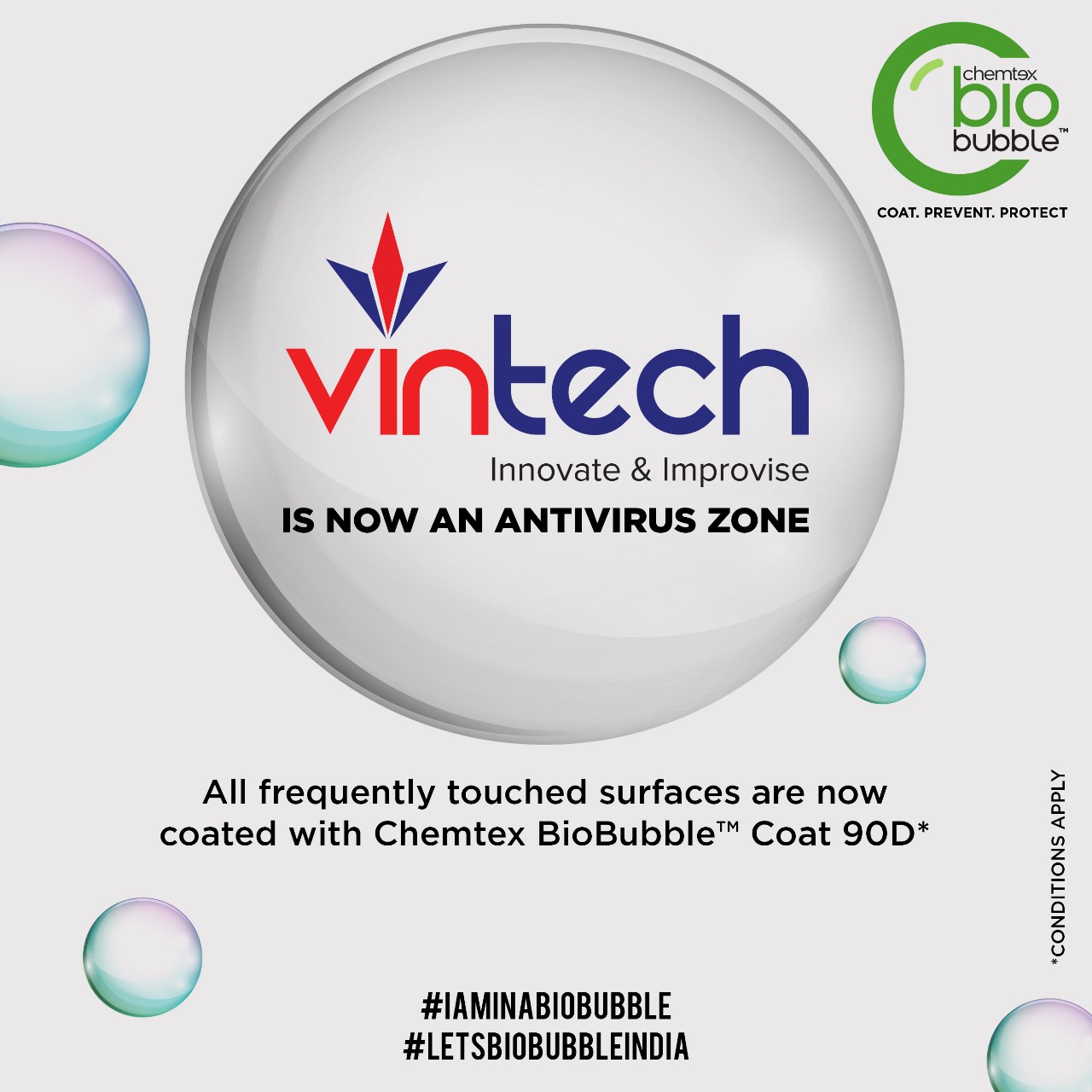 "Safety is always Gainful"
Vintech Polymers Private Limited's corporate house in Madhyamgram, Kolkata is in BioBubble now. Vintech is a key service provider for supplying PVC/PETG Heat Shrinkable & BOPP Wrap Around Labels to Food and Dairy, Water and Beverage, etc.
Thinking about the safety of their visitors and employees, they opted for Chemtex BioBubble Sanitization Services.
All frequently touched points of their entire commercial space are now protected with Chemtex BioBubble Antimicrobial formulation is safe from microbial contamination for the next 90 days.
What is Chemtex BioBubble Antimicrobial Coating?
Chemtex BioBubble Service is a long lasting antimicrobial coating service which eliminates the need of daily disinfection and rather takes a preventive approach to prevent surface based cross transmission of diseases for 90 days on each application.
Thanks to digital platforms which helped us to reach them. And upon agreement, instant service was deployed.
We also provide 90day antimicrobial coating service for commercial and residential plots, 100 times more effective than regular sanitization services.