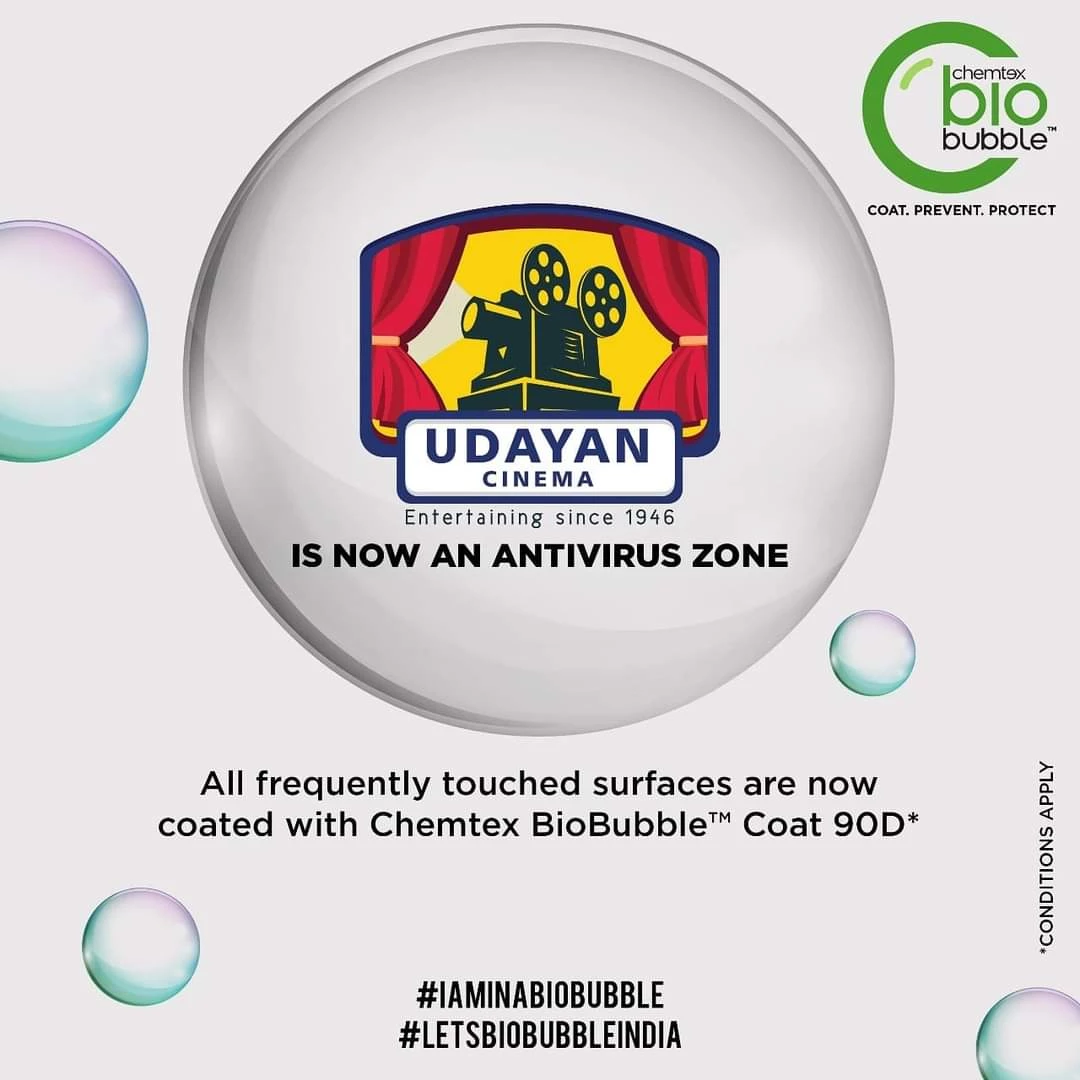 Your Favorite Udayan Cinema is an Antivirus Zone Now!
With theatres being allowed to operate and restrictions being eased, the only thing that bothered Udayan Cinema was of safety and well-being of their audience. In consequence, they opted for BioBubble Coating Service deployed from the trusted house of Chemtex.

The single screen theatre's Seats, Armrests, Legroom, Entry and Exit Doors, Hand Rails, Touch Points near Ticket Counters and All Other Hotspots have been treated with Chemtex BioBubble Antimicrobial Coating Service, making these surfaces preventive to any kind of microbial attack.
What is Chemtex BioBubble Antimicrobial Coating?
Chemtex BioBubble Service is a long lasting antimicrobial coating service which eliminates the need of daily disinfection and rather takes a preventive approach to prevent surface based cross transmission of diseases for 90 days on each application.

Thanks to digital platforms which helped us to reach them. And upon agreement, instant service was deployed across all of their theatres.
We also provide 90day antimicrobial coating service for commercial and residential plots, 100 times more effective than regular sanitization services.