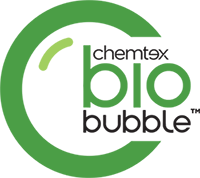 Chemtex BioBubble Silane Antimicrobial Coating
Long Lasting Microbes Free Surface Coating Products and Services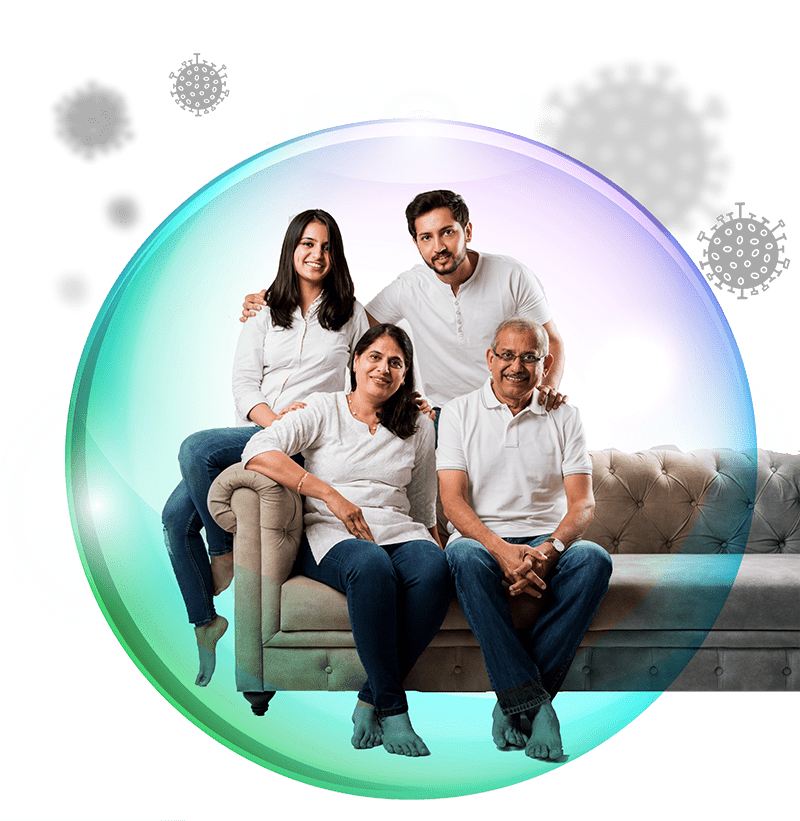 Derived from Sand, Air, Carbon
Ever Imagined living in a germ and virus free environment?
With most cross transmission of pathogens happening from surfaces and touch, it requires routine disinfection programs. But daily disinfection is laborious, burdensome, and if not, less reliable. Chemtex BioBubble, a marvel of science disposes the necessity for daily disinfection by bringing in a more proactive approach to prevent surface based cross transmission of various diseases.
An organic formulation based on retentive Silane technology as an active method for control of gross microbial colonization under extreme conditions, with broad spectrum antimicrobial activities does not allow viruses, bacteria, mould, mildew or fungi to survive on treated surfaces.

USEPA REGISTERED
FORMULATION
TESTED AS PER
EN-13697 STANDARDS
ALCOHOL FREE, NO PHENOL,
NO ALDEHYDES
NATURALLY DERIVED FROM
SAND, AIR & CARBON
More effective and economical than
regular sanitization
No Need for Daily
Disinfection
Tested as per
EN-13697 Standards
BioBubble HOME KIT
Assorted range of antimicrobial coatings for hands, gadgets, surfaces, clothes.
Each Home Kit contains:
◎ 1 unit of HandCoat
◎ 1 unit of ElectroCoat
◎ 1 unit of FabriCoat
◎ 1 unit of FloorCoat
BioBubble HANDCOAT
24-Hour Germ Protection for Hands
Rub on Hand for 30 seconds
◎ Alcohol free long-lasting hand microbial coat
◎ Non-toxic and safe for use
◎ Child Skin Friendly
◎ Leaves Skin Moisturized
◎ No need for using Hand Sanitizer
◎ Coating remains even after water hand wash
◎ Safe to eat food or rub eyes with BioBubble coated hands
Effective Usage Cost - Rs. 3/Day
BioBubble ELECTROCOAT
Spray & Wipe Anti-Virus Coating
that protects for 15 Days
◎ Easy to use, just spray & wipe
◎ Non-Corrosive
◎ Non-Tainting
◎ Does not contain phenols / heavy metals
◎ No need to use alcohol spray
One Bottle can Coat up to 100 Objects like Mobile Phones, Laptop, Doorknobs, Steering Wheels, Lift Buttons, Switches, Taps etc.
BioBubble FABRICOAT
Antimicrobial Fabric Conditioner that
lasts up to 20 Washes
◎ Germ free office wear, school uniform & fabric masks
◎ Single use lasts 20 washes
◎ No skin irritation
◎ Non-staining, non-leaching
◎ The fabric feels soft & fragrant
Effective Usage Cost - 35 paise/Garment Wash
BioBubble FLOORCOAT
Floor Anti-Virus Coat for 7-Day Protection
◎ No need of Daily Floor Disinfection
◎ Spotless and Clean Floor
◎ Refreshing Fragrance
◎ Infant and Pet-friendly
◎ Easy-to-apply

Effective Usage Cost - 5 paise/Sq. Ft.
Book your BioBubble
coating service today!
Surface Anti Virus coating
for 90 days
Simply fill in our form and we will be in touch.
◎ Sustained antimicrobial protection for 90 days
◎ Suitable for both residential and commercial spaces
◎ Trained Professionals with certified protocols
◎ Certificate and sticker for authentication
◎ End-to-end managed process
Advantages of Chemtex BioBubble
Long Lasting
The coating is long lasting and saves from regular disinfection hassles.
Preventive Approach
Safe and long-term anti-microbial function
Organic
Naturally derived and completely biodegradable, prevents mal odour and biofilm formation
Cost Effective
Saves on cost, less laborious on a daily basis
Non Leaching
Not a reactionary technology, but completely non leaching in usage
Non Corrosive
Compatible with most metal surfaces
Chemtex BioBubble on application forms a defensive layer around the application surface which acts just like a series of invisible spike structures 10 nm in length (as depicted) which perforate the microbial cell membranes as soon as they come in contact with the surface. Even effective on genome size of 5 kB.
Chemtex BioBubble takes a preventive approach, forming a cationic layer on the application surface which acts like a series of "spikes" that pierces through the microbial cell membrane on contact. The layer remains intact for a considerable period of time and keeps on its antimicrobial performance for the same.
This defensive bubble layer remains intact for days and keeps on its antimicrobial performance for this period.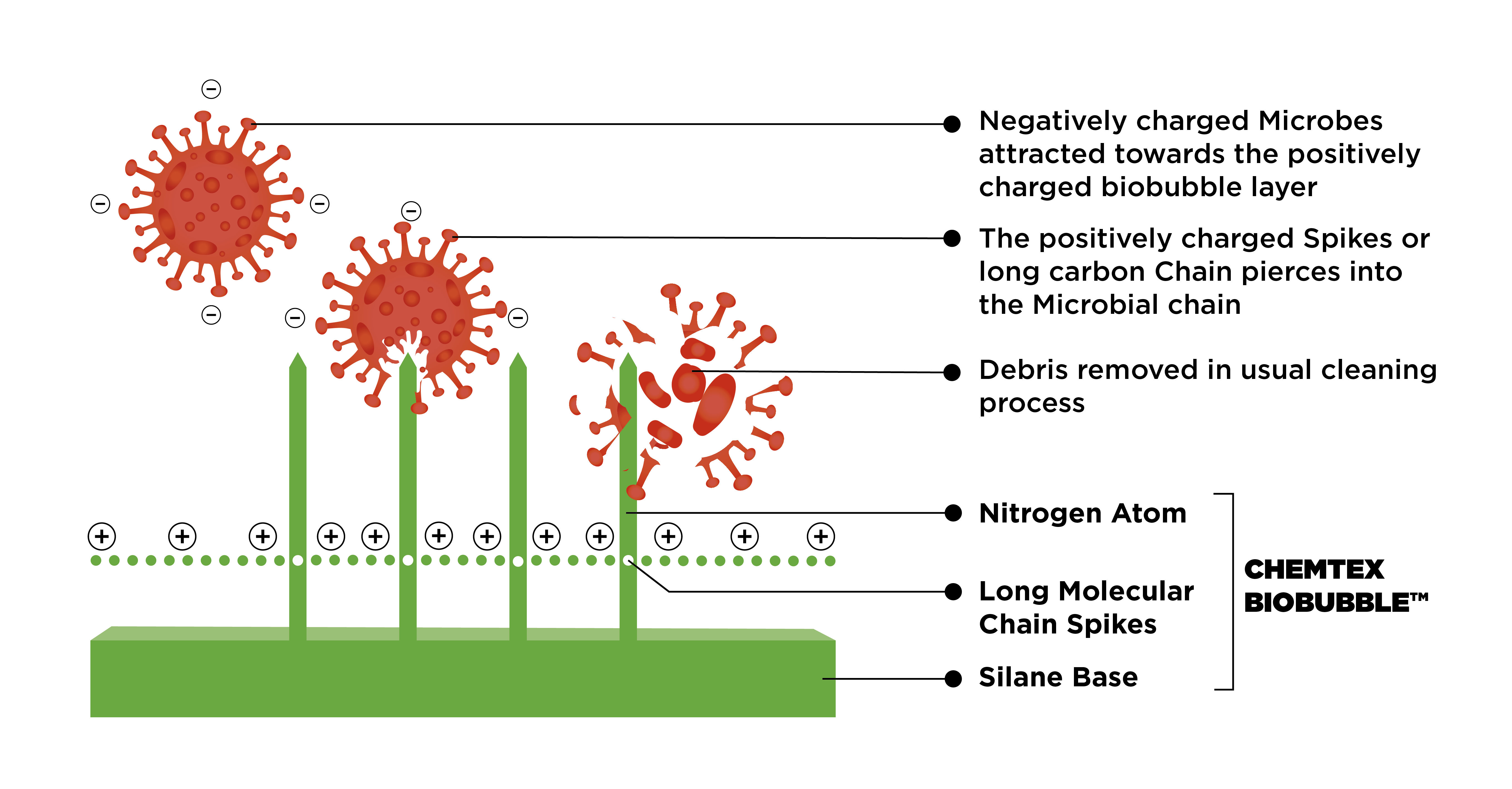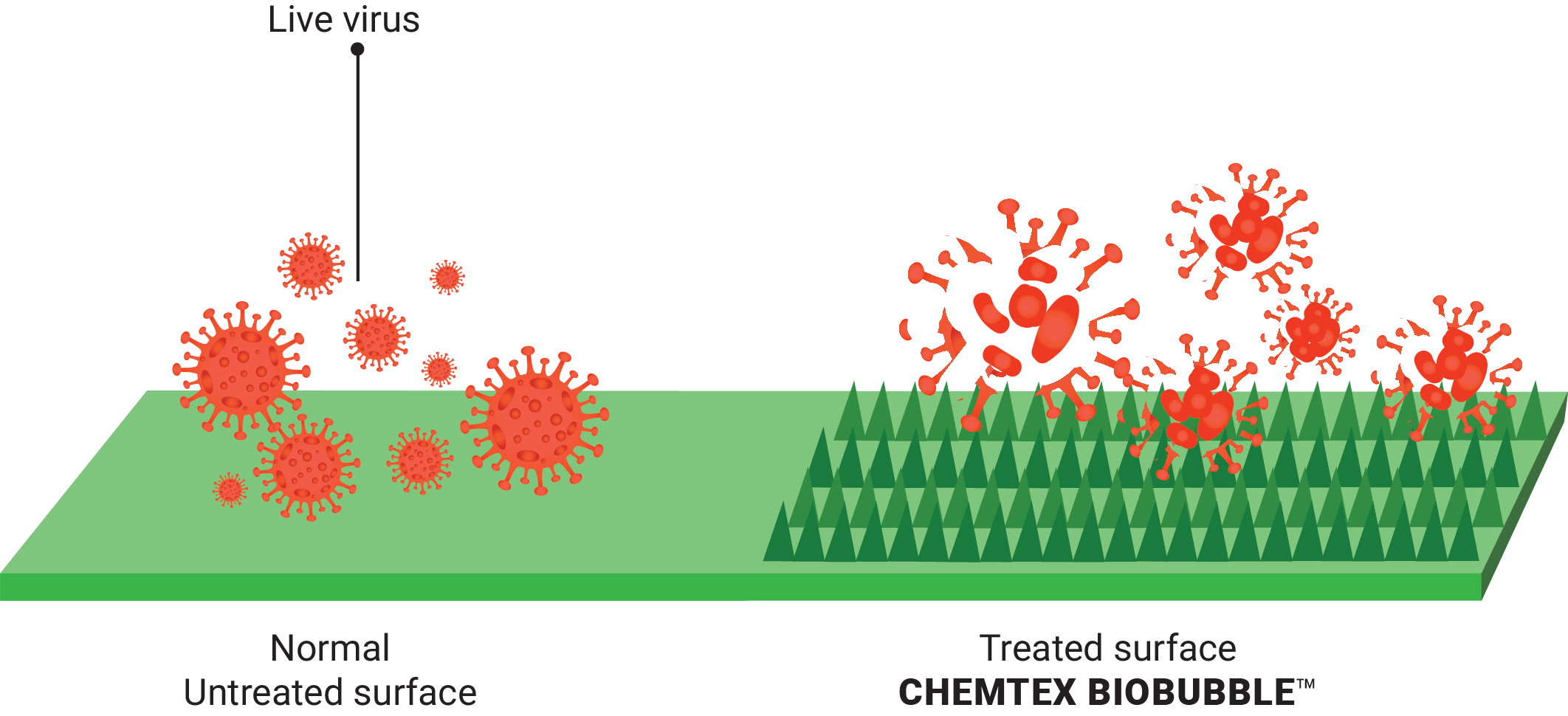 Each BioBubble molecule is made up of three natural parts
SAND
Silane derived from "Sand" serves as
a Surface Anchor
NITROGEN
Nitrogen derived from "Air"
serves as a Bonding Agent
CARBON
Quat-chain derived from "Carbon" serve
as Spikes
PREVENTION IS THE ONLY CURE