Derived from Sand, Air, Carbon
Ever Imagined living in a germ and virus free environment?
With most cross transmission of pathogens happening from surfaces and touch, it requires routine disinfection programs. But daily disinfection is laborious, burdensome, and if not, less reliable. Chemtex BioBubble, a marvel of science disposes the necessity for daily disinfection by bringing in a more proactive approach to prevent surface based cross transmission of various diseases.
An organic formulation based on retentive Silane technology as an active method for control of gross microbial colonization under extreme conditions, with broad spectrum antimicrobial activities does not allow viruses, bacteria, mould, mildew or fungi to survive on treated surfaces.

USEPA REGISTERED
FORMULATION
TESTED AS PER
EN-13697 STANDARDS
ALCOHOL FREE, NO PHENOL,
NO ALDEHYDES
NATURALLY DERIVED FROM
SAND, AIR & CARBON
Assorted range of antimicrobial coatings for hands, gadgets, surfaces, clothes.
BioBubble HOME KIT
Each Home Kit contains:
◎    1 unit of HandCoat
◎    1 unit of ElectroCoat
◎    1 unit of FabriCoat
◎    1 unit of FloorCoat
Chemtex BioBubble on application forms a defensive layer around the application surface which acts just like a series of invisible spike structures 10 nm in length (as depicted) which perforate the microbial cell membranes as soon as they come in contact with the surface. Even effective on genome size of 5 kB.
Chemtex BioBubble takes a preventive approach, forming a cationic layer on the application surface which acts like a series of "spikes" that pierces through the microbial cell membrane on contact. The layer remains intact for a considerable period of time and keeps on its antimicrobial performance for the same.
This defensive bubble layer remains intact for days and keeps on its antimicrobial performance for this period.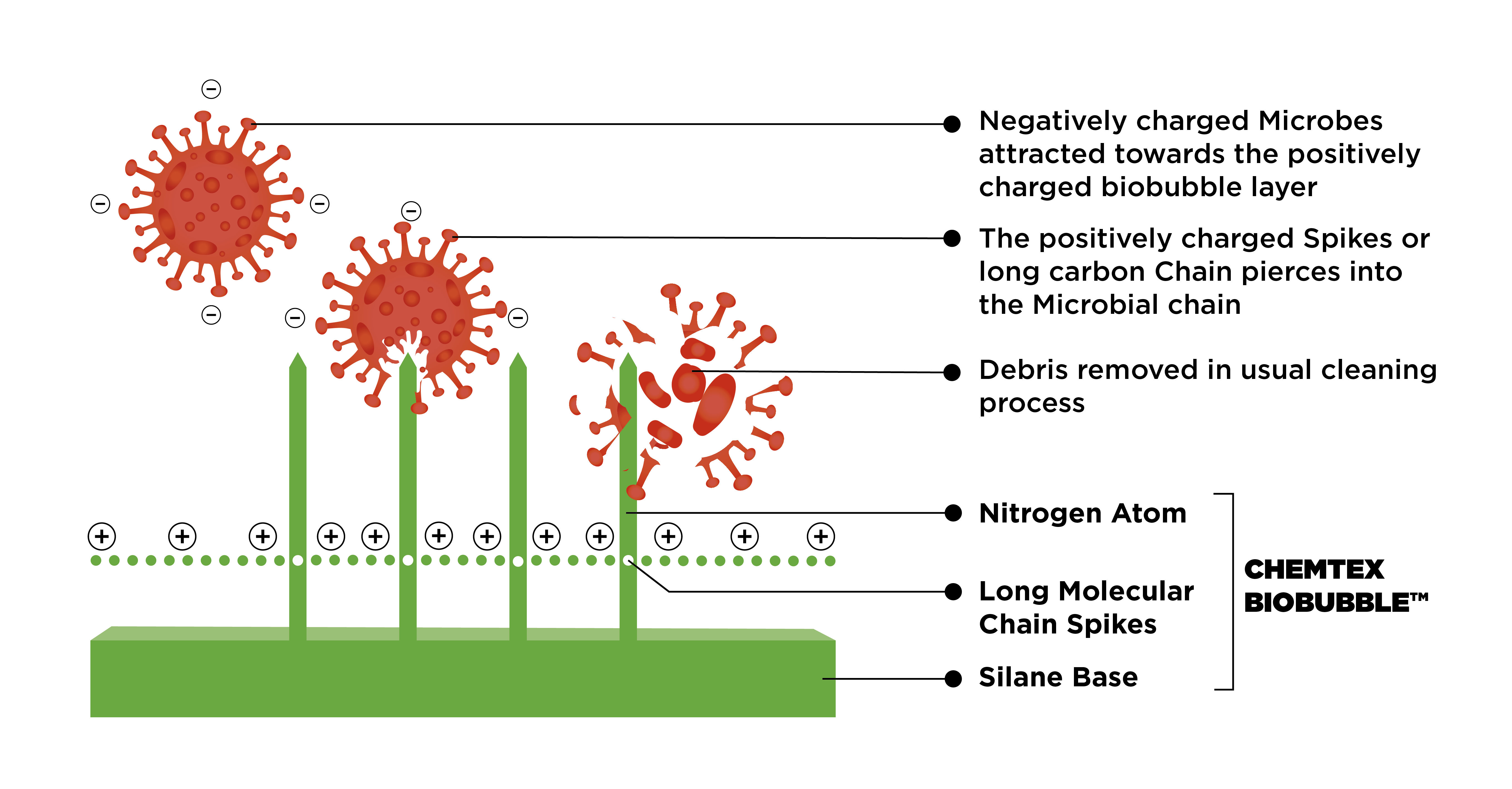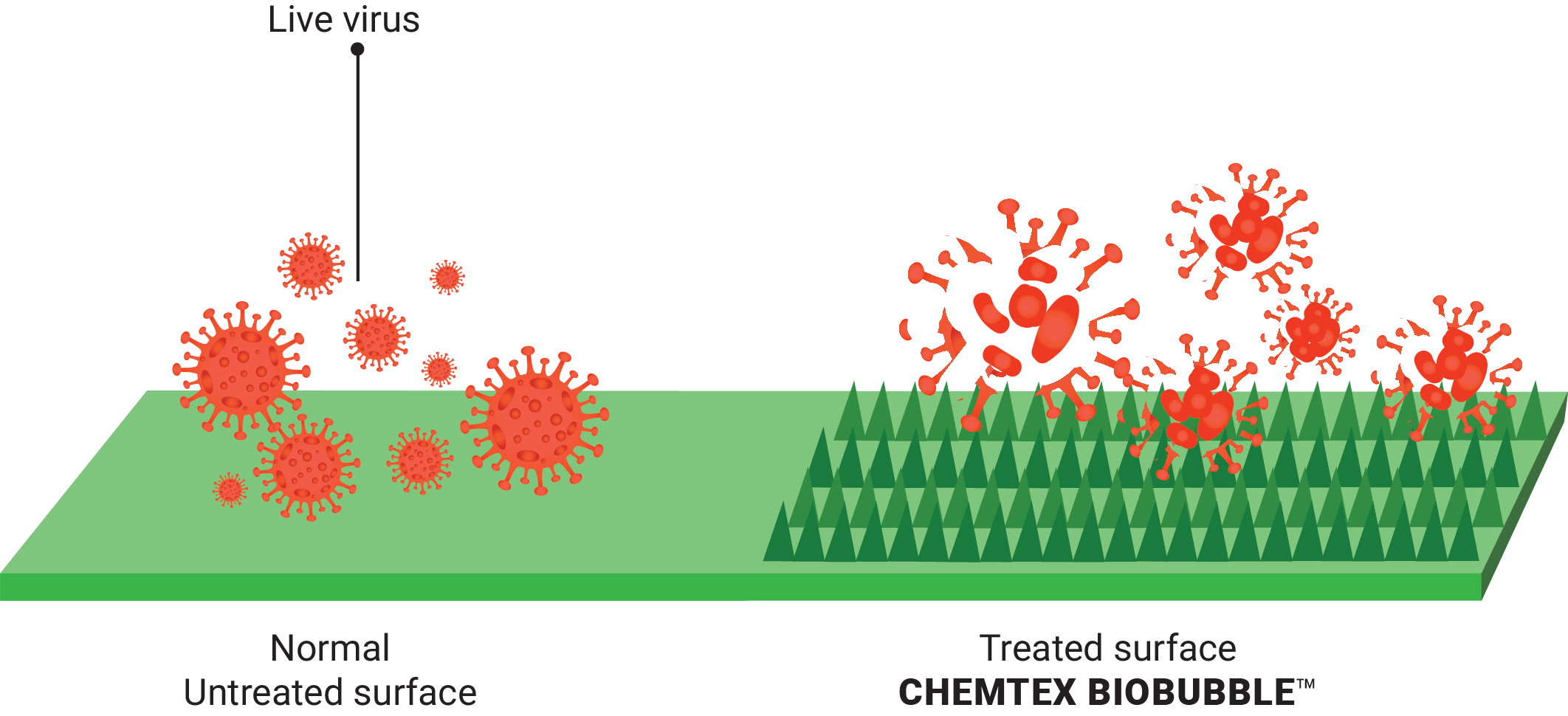 Each BioBubble molecule is made up of three natural parts
SAND
Silane derived from "Sand" serves as
a Surface Anchor
NITROGEN
Nitrogen derived from "Air"
serves as a Bonding Agent
CARBON
Quat-chain derived from "Carbon" serve
as Spikes
Read More About BioBubble
To describe Antimicrobial Coatings rudimentarily, it is an advanced germ kill chemistry which creates an...