Refining, processing, & purifying crude oil and natural gas
The final stage of the petrochemical industry is downstream, dedicated to refining, processing and purifying natural gas and oil into marketable petroleum products. Downstream chemicals find most use in refining operational units such as in distillation units, coker units, overhead lines & exchangers, pre-exchanger units, regenerator & recovery units. Downstream / Refinery units are prone to deposits of hydrocarbons, fouling agents, organic & inorganic residues, adverse foaming, that devises a negative impact on efficiency and productivity.
Two core process involved in a downstream process are crude refining and transfer of refined oil and gas to respective stations and storage. Some of the refined products includes LNG, Gasoline, Heating Fluid, Combustion Fuel, Synthetic Rubber, Lubricants, Antifreeze, Fertilizers, and others, most of them being directly linked to end use consumers. Chemtex manufactured downstream chemicals are completely organic, biodegradable and adds to performance of each unit which in turn increases the productivity of refined oil and gas.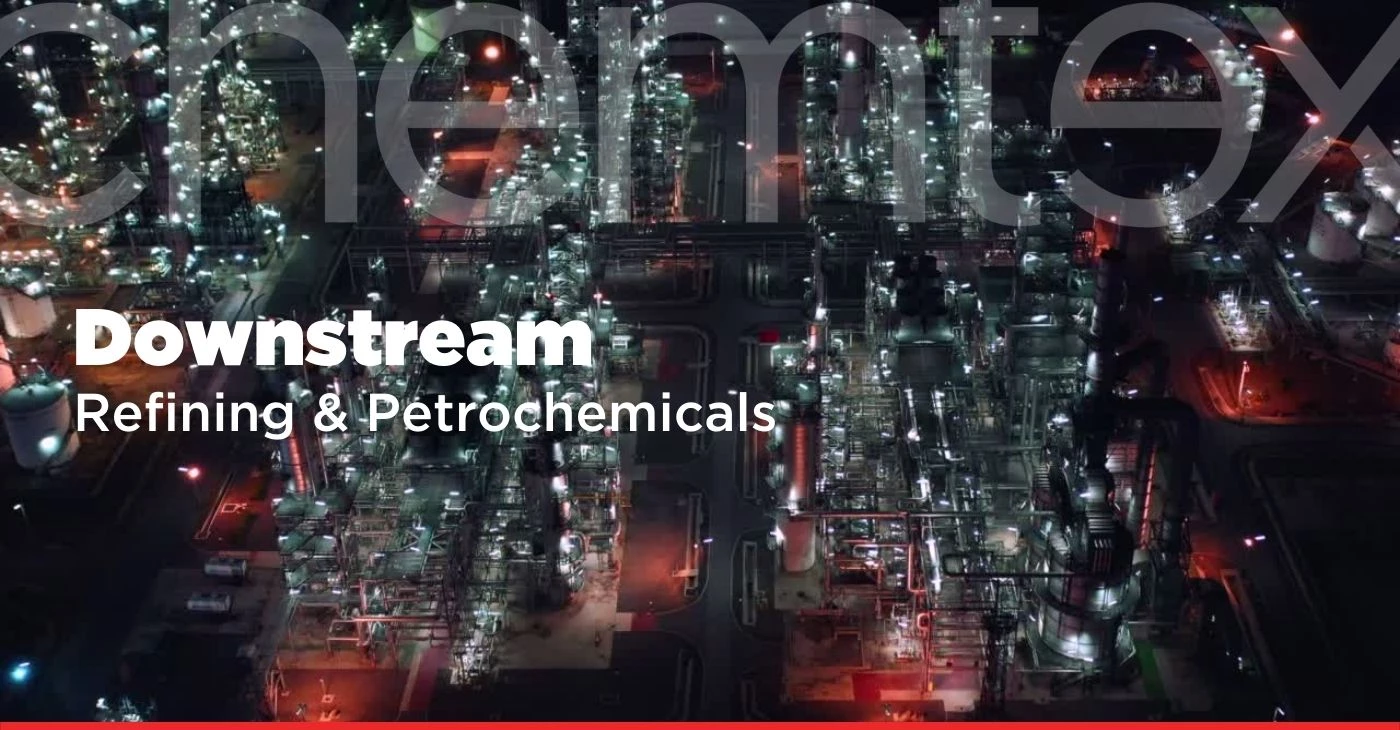 Components & Range of Downstream Chemicals
Downstream Secondary Units
Specifically formulated Crude Antifoulant Additive, removing all organic and inorganic contaminants effectively from process equipment surfaces...
Corrosion inhibitors are chemicals that are added to a chemical stream to prevent corrosion, or lower the rate of corrosion so
Fuel Performance Enhancers